Software Solution for Digital Production
Discover how you can increase productivity, reduce costs and act flexibly.
We are your experienced partner – since 1995.
FASTEC Webinars: Learn about the advantages of our software solution – at ON-SITE events from our customers' point of view!
Stay Competitive in the Long Term – With Us.
FASTEC GmbH is based in Paderborn, Germany and specializes in the digitalization of production processes based on the in-house developed Manufacturing Execution System (MES) FASTEC 4 PRO. The modular standard software can be configured across industries, is compatible with future releases and operated intuitively.
FASTEC has been accompanying its customers on their way to digital transformation since 1995. Around 400 companies in over 20 countries use FASTEC 4 PRO in over 10,000 production facilities. Work processes are optimized and costs are sustainably reduced thanks to the holistic digitalization of production.
From automotive suppliers to 
food producers
, 
pharmaceutical companies
 to toy manufacturers, from highly specialized 
niche suppliers
, to ambitious medium-sized companies to large international corporations – more than 400 customers around the globe trust in Software for Production – made in Paderborn. Among them are: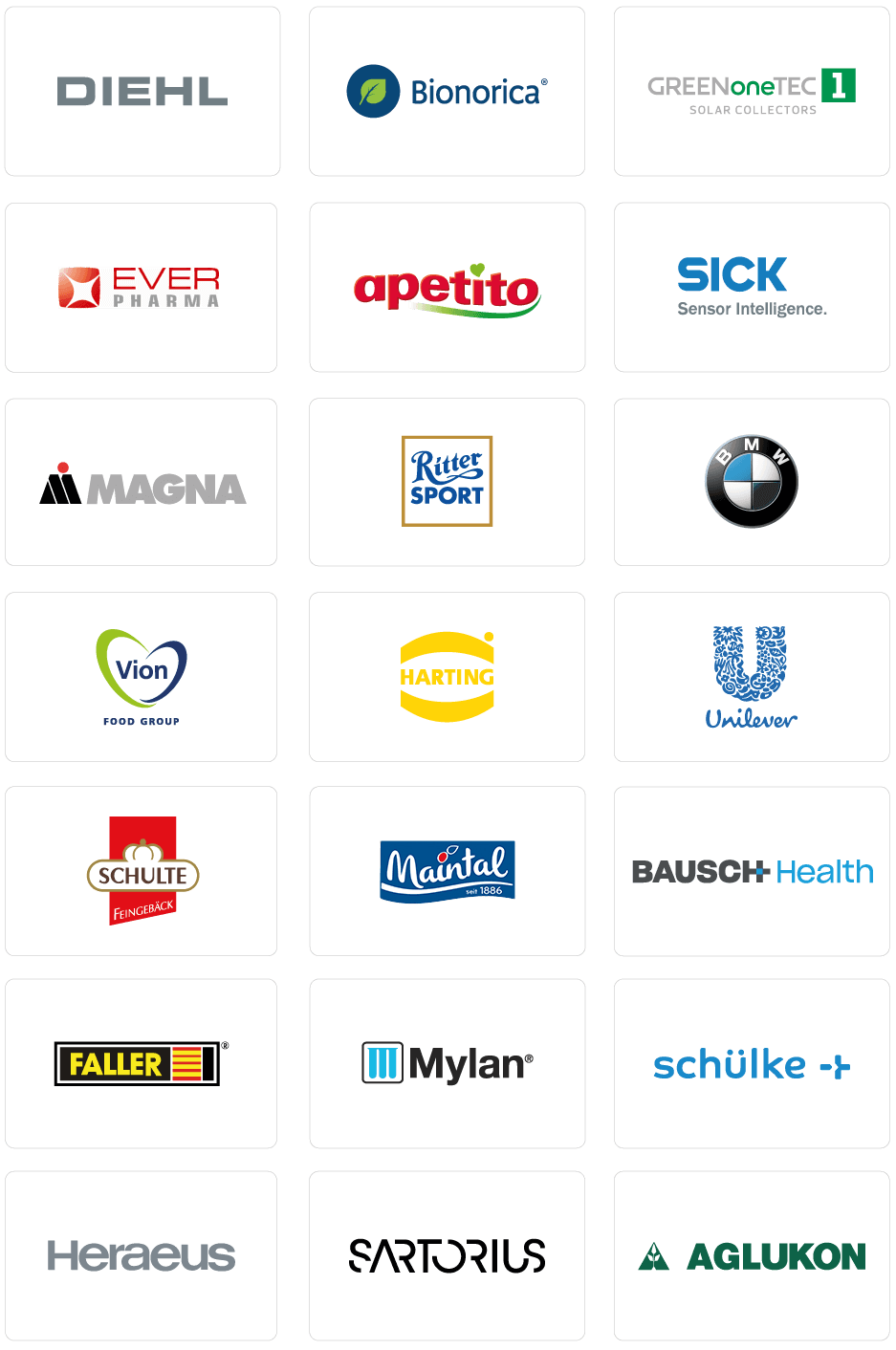 Our Software Solution FASTEC 4 PRO
Decide in favor of a tried and tested, modular MES solution to optimize your entire production. Special advantages of our
MES solution FASTEC 4 PRO
are the flexible adaptability to your special production processes as well as its sector-independent approach.
Module Quality Assurance (QA)
Standard Functions Included
Automatic data transfer from peripheral devices/PLC
Automatic inspection
Data archiving
Digital checklists
Simple inspection plan creation
Intuitive operator entries during production
Proactive information management
Inspection plans/inspection orders
Samples/statistical process controls (SPC)
Top level dashboards on large screens
Module Detailed Scheduling (DS)
Standard Functions Included
Production variants/versions
Gantt chart with drag and drop functionality
Comfort functions for an efficient planning process
Planning regarding limited capacities
Testing of rule violations
Scenarios with analyses
Equipment availability planning
Material availability planning
Personnel availability planning
Campaigns/planning groups
Changeover matrices/rules, calculation of the setup times
Module Traceability (TRC)
Standard Functions Included
First Pass Yield
Forward and backward searches
Connection to measuring equipment (Q-DAS)
Label printer control
Material review board (MRB)
Material traceability
Process traceability
Process interlocking
Serial number/batch traceability
Serial number generator
Standard Functions Included
Planned maintenance
Personnel deployment and requirements planning
Alerting
Hierarchical structures
Maintenance plans/orders
Calendar/runtime/counter/state triggers
Request and task management
MTBF/MTTR
Pareto and Pivot analyses
Autonomous maintenance
Equipment maintenance
Synchronization with MDA
Module Machine Data Acquisition (MDA)
Standard Functions Included
Intuitive input screens
Comprehensive and simple reporting
– Differentiation of rejects
– Performance analysis
– MTBF/MTTR
– Setup time report
– States reports
Overall equipment effectiveness (OEE)
KPI configurator
Process data acquisition
Process messages (PM)
Module Production Data Acquisition (PDA)
Standard Functions Included
Production order management
– Routings
– Bill of material
Various order types
Automatic order start from PLC
DNC/EDS set data management
Document display
– e.g. training videos, changeover instructions
Dynamic target setup times
Energy data acquisition
ERP bookings
– Recording of quantities/time regarding the production order/start date
– Automatic reporting into the ERP system
– Based on packing instructions
Standard Functions Included 
Audit trail
Basic data editor
User/rights management
Multilingualism
Report Designer
View Designer
Master data management
Resource Logbook
Alerts
Connection to BI/BW systems
ERP interface
Graphical online monitoring (e.g. Andon board)
Machine connection
Mobile Client
Office Client
Our Promise – Your Benefits
Optimizing production processes in partnership Since 1995, we have been keeping our promise to always offer you the best performance with our modular MES solution. Regardless of whether you are a medium-sized company, a specialist or networked group – we talk the same language and optimize your production together with you. Based on our many years of experience and cross-industry expertise, we manage MES projects at first hand. We are here for you all the way through, from project consulting, sales, installation and training to smooth support. Thanks to our broad knowledge – ranging from machine interfaces to a variety of ERP systems – we have also made a name for ourselves as a partner for complex IT projects in the production landscape.
Enable competitive advantages
With our flexible solutions, which can be adapted to your production environment, you are one step ahead of your competitors:
Solutions specially tailored to your production conditions
Easy operation and therefore a high level of acceptance – from the shop floor to the management
Verifiable improvements and thus increased production results
Noticeable cost reduction and consequently higher revenues
Quickly configurable and thus long-term investment security
Key Success Factors for Digital Production
Ready to use quickly
easy to configure, little programming effort, flexible adaptation
Transparent
high data quality, error-free control, fast traceability
Flexibly Expandable
modular structure, quickly connected
Easy Operation
high level of acceptance from shop floor to management
Paperless Production
Overview via monitor, online documentation
Direct Service
we do not place you on hold, personal contact persons
FASTEC Webinars:
– ON-SITE: FASTEC 4 PRO from our customers' point of view
– Our modules: Explained in a practical way

Technological trends, dates of our events, information on current developments of our software and data connections …
Our Webinars for You - Competent, Personal, Experienced
Get exclusive insights into the optimized production of our customers or get to know our software even better.
The international company is digitalizing its production with FASTEC.
After a successful proof of concept, FASTEC 4 PRO is rolled out in production. Learn more about the solution at NMC here.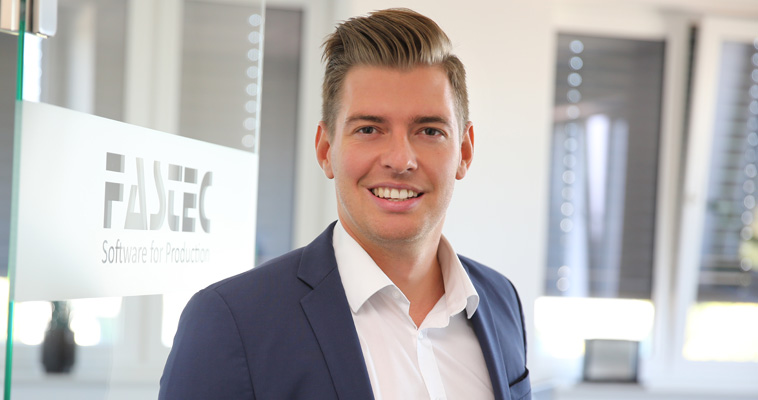 Do You Have Special Requirements for Digital Production Management?
We provide customized solutions. With us, you benefit from extensive project experience in digital production in various industries. With over 400 customers. Worldwide. Our consultants can draw on many years of experience from diverse customer projects and can often identify optimization potentials at first glance. In this way we offer you individual, tailor-made solutions. For more than 25 years.