Expertise and Solutions for Metalworking Companies
The digitalization of production processes and the acquisition of valid data in real time are essential for metal processing companies. We are the partner at your side on your way to paperless production and have the right solutions for your industry.
Your Digitalization Partner for Reliable Production Control
Whether it's machining, stamping and forming, foundry or wire drawing – the challenges in metal processing are multifaceted. We are your MES partner with the suitable software solution for your digital and efficient production – paperless, in real time and transparent. With our software FASTEC 4 PRO, we support you in digitalizing your production.
We speak the language of machines in the metalworking industry: Our module Machine Data Acquisition (MDA) reads out information from the machine control via interfaces, among other things to the NC control and thus guarantees clean data acquisition at all times. As part of ensuring quality and the ability to act in the event of a defective part, FASTEC 4 PRO offers you complete traceability. Thanks to the complete data acquisition at the material and process level you can access clear forward/backward evaluations.
Selection of Our Customers in the Metal Working Industry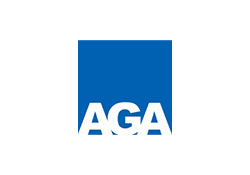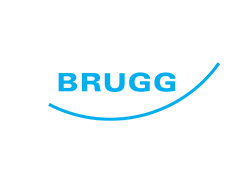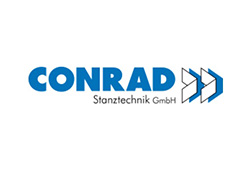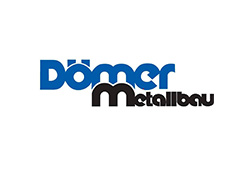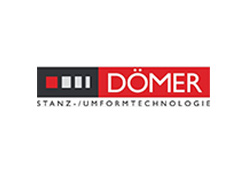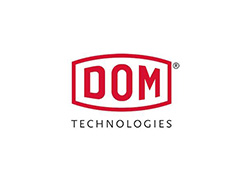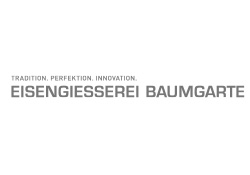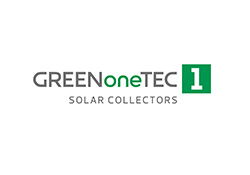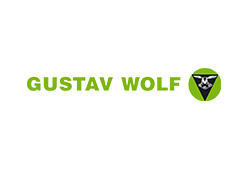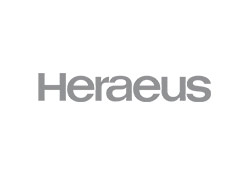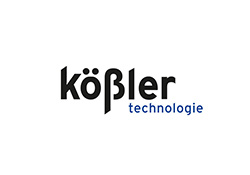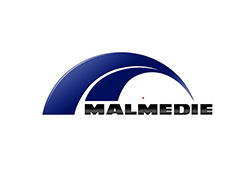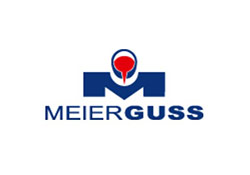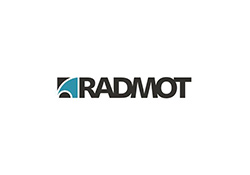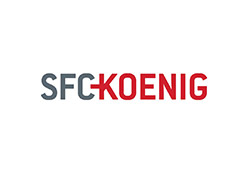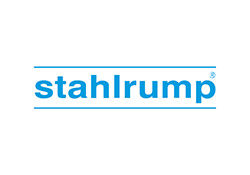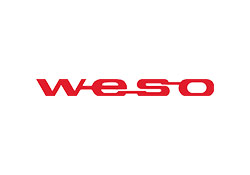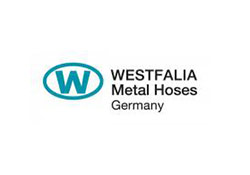 Special Requirements in Metal Working
Everything from individual systems to large machine parks is used for metal-cutting manufacturing. As a rule, this type of metal processing involves both clocked processes and longer production cycles. This is why it can sometimes be challenging to record the exact running time of a workpiece – especially in systems with fully automated pallet changers. We have the solution: Our MES is connected via NC controls. With our PDA module, the order start can be read automatically from the controls. This guarantees exact, item-specific data acquisition in real time. In this way, you enjoy absolute transparency, which guarantees an exact post-calculation for the orders and articles. This is the basis for a clean, article-related OEE calculation in your production.
Strokes per minute and tool-related processes characterize production in stamping and forming technology. The tool is very important and must therefore function smoothly at all times. Even slight damage can lead to considerable production errors. With FASTEC 4 PRO you always keep an eye on your tools:
The tool management always displays the current status of the tool and immediately informs you about any irregularities.
Our MES shows you the OEE evaluation at tool level – in this way, you always have an overview.
Preventive maintenance minimizes the risk of tool errors.
No more inaccurate stocks and easy booking according to packing instructions – no problem with FASTEC 4 PRO. Paperless Production Data Acquisition ensures, for example, the order-/article-specific OEE recording of left and right parts. This enables you to achieve maximum inventory accuracy.
We also have a suitable MES solution for the industry-specific production processes "wire drawing" and "stranding" – for example, with the use of reels, spools, rollers or during the hardening of drawn or stranded material in continuous furnaces, etc. For this purpose, we measure in meters per minute in accordance with the length production. Thanks to our many years of extensive and cross-industry experience, we are highly skilled when it comes to connecting machines (MDA/PDA). Our software automatically transfers the data from the machine control – you enjoy transparency in real time.
Find out how and where a product was manufactured at any time – complete traceability of production processes and materials is essential nowadays. FASTEC 4 PRO offers the appropriate solutions for this – forward/backward evaluations at both the material and process level.
Some advantages:
Obligations to produce proof are fulfilled (particularly relevant for automotive suppliers).
Operations are reliably carried out in the correct sequence. The process quality is thus ensured.
Exact documentation down to the process level is made possible, for example by connecting measuring machines (Q-DAS).
Using digital checklists, the machine operator can check his own activities and carry out individual test steps independently (operator self-inspection). Our MES software provides event-based inspection orders configured according to individual specifications. This ensures a smooth production process as well as high product quality and provides paperless documentation.
"When choosing a provider, it was crucial that the system could be adapted to our individual needs – this is exactly the case with the modular system from FASTEC."
Bartlomiej Latowski
Head of Technical Service, DOM Sicherheitstechnik
"MDA, PDA and Detailed Scheduling are just the beginning. The acceptance in our workforce is excellent and the improvements achieved by FASTEC 4 PRO speak for themselves. We have a lot of plans."
Torsten Nasgowitz
Authorized Signatory Conrad Stanztechnik GmbH
"Thanks to FASTEC 4 PRO, we have access to immediately usable data in real time. This enables us to carry out audits at any time within 5 minutes."
Eckhard Winter
Managing Director, Eisengiesserei Baumgarte
Your Advantages in Production Control – at All Levels
Benefits for Production Managers
Minimized idle times, reduction of downtimes
Fast, targeted response to disturbances or performance losses
Identification of weaknesses
Improved order and personnel planning
Higher throughput thanks to shorter processing times
Paperless production
Maintenance integrated into production processes
CONCLUSION: A transparent production minimizes your waste of resources.
Benefits for Machine Operators
Continuous target/actual comparison provides up-to-date key figures on order progress
Simple recording of all machine and process disturbances
Digital provision of order-related documents and monitoring of important process data
Order bookings directly at the machine
Requesting maintenance in the event of major disturbances
CONCLUSION: Digital monitoring of the production process guarantees efficient operation of your machines.
Benefits for Maintenance Staff
Preventive maintenance is effectively integrated
Planning of maintenance takes into account machine utilization
Electronic maintenance facilities are provided on site
Digital documentation of all maintenance work carried out, including spare parts consumption for all operating equipment
Comprehensive reports for analysis of maintenance measures
CONCLUSION: Preventive maintenance and complete, seamless documentation ensure that your machines are optimally supplied.
Benefits for Managers and Controllers
Reliable, meaningful database to support strategic decisions
Continuous performance measurement enables up-to-date key figures
Productivity potentials are revealed
Savings or margin increase by reducing production costs
Optimal CIP analysis tool
RoI in less than 12 months
CONCLUSION: With digitally generated, meaningful reports, you make the right decisions and ensure your company's success.
MES Modules From FASTEC 4 PRO
Quality Assurance Module (QA)
Management of test plans
Live trigger from MDA/PDA
Automatic creation of test orders
Digital checklists and forms
Binding of peripheral devices
Proactive information management
Statistical process control (SPC)
Production Planning Module (PP)
Master data management
Article management
Routings and bills of materials
Production variants and versions
Gantt chart with drag & drop function
Scenarios and analyses
Demand handling
Digital planning board
Preplanning
Planning groups
Setup rules
Personnel availability planning
Equipment availability planning
Material availability planning
Semaphores
Joins
Semi-automatic planning
Fully automatic planning
Traceability Module (TRC)
Acquisition of components used
Acquisition of process values
Assembly management
Process locking
Serial numbers and batch management
Label printing
Reports for traceability
Management of production warehouses
Resource management
Maintenance plan management
Live trigger from MDA/PDA
Automatic creation of maintenance orders
Digital forms
Proactive information management
Personnel deployment and requirements planning
 Alerts
Request and task management
 MTBF/MTTR
Autonomous maintenance
Machine Data Acquisition Module (MDA)
Recording of machine conditions, performance and quality
Convenient reporting:


differentiation of rejects
performance analysis
MTBF/MTRR
setup time report
states reports

Overall equipment effectiveness (OEE)
Resource Log
KPI Configurator
Process data acquisition
Process messages
Data archiving
Setup rules
Production Data Aquisition Module (PDA)
Production order management
Various order types
Acquisition of quantities and times
 
Staff time recording
Formula management (DNC/EDS)
Document display
ERP bookings
Automatic order start
Equipment data acquisition
Audit trail
Basic/Master data management
User/rights management
 Multilingualism
Report Designer
Template Designer
Test system
Alerts
OPC UA Server
ERP interface
Cloud/BI-Connector
Online monitoring
Machine connection
Classifications
Mobile Client
View Client
Office Client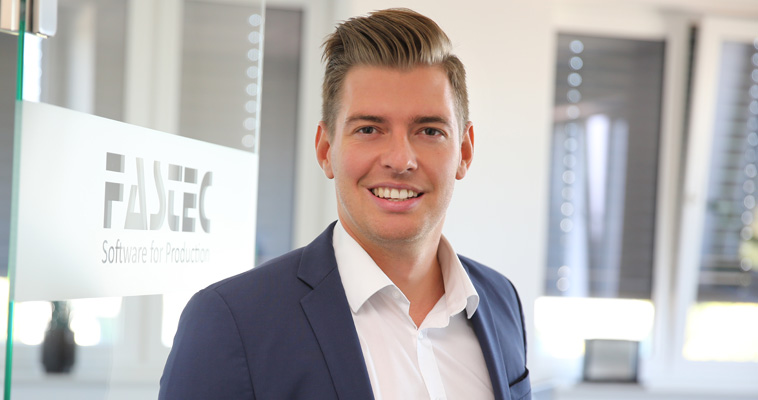 Are You Interested in or Do You Have Questions About Solutions for Your Company?
We provide customized solutions. With us, you benefit from extensive project experience in digital production in various industries. With over 400 customers. Worldwide. Our consultants can draw on many years of experience from diverse customer projects and can often identify optimization potentials at first glance. In this way we offer you individual, tailor-made solutions. For more than 25 years.