Potential analysis with easyOEE
easyOEE collects machine data on the performance, availability, and quality of a system via digital
signals and calculates the OEE value. Based on the potentials, a ROI calculation can justify an
investment in the FASTEC 4 PRO MES.
Return on investment through optimization
The highlights of easyOEE
Potential analysis with easyOEE serves as a preliminary project for implementation of the MES FASTEC 4 PRO. We support you with commissioning, data validation, and optimizations. The project is planned for a period of three months. 
The easyOEE productivity meter is connected to a machine. Your electrician can process existing digital signals or mount a light barrier. Configuration is on the basis of your master data. The machine operator registers a production order on the machine to start production. Then easyOEE automatically records quantities and production times. As soon as there is a standstill, the machine operator selects the reason for the malfunction from a preconfigured list and can supplement it with user texts. It is also possible to process technical faults in the machine automatically. The quality of the products is differentiated by connecting an NOK counter or entering rejects manually. 
The web browser gives you access to the device and transparency in production. If a network connection is not feasible, offline operation is also possible. The recorded data are displayed in live views and can be evaluated conveniently.
Inexpensive and fast entry to the world of OEE
For hire for fast ROI, incl. potential analysis
Intuitive operation, incl. in multiple languages
Preinstalled software on touch panel PC
Ready for operation within a very short time
No intervention in the machine controls necessary
Access anytime and anywhere via web browser
Production KPIs and machine status in real time
Detailed evaluations by order, item, shift
With alert function
Smart design – intuitive operation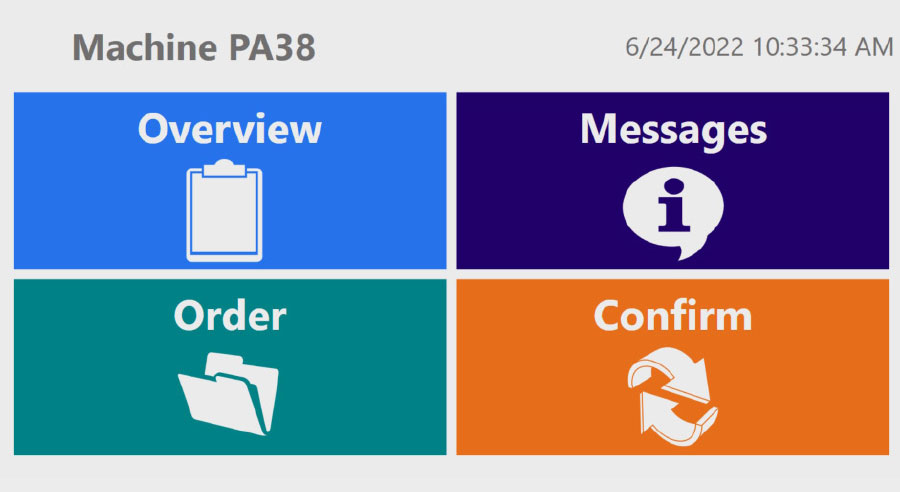 Entries at the touch panel in production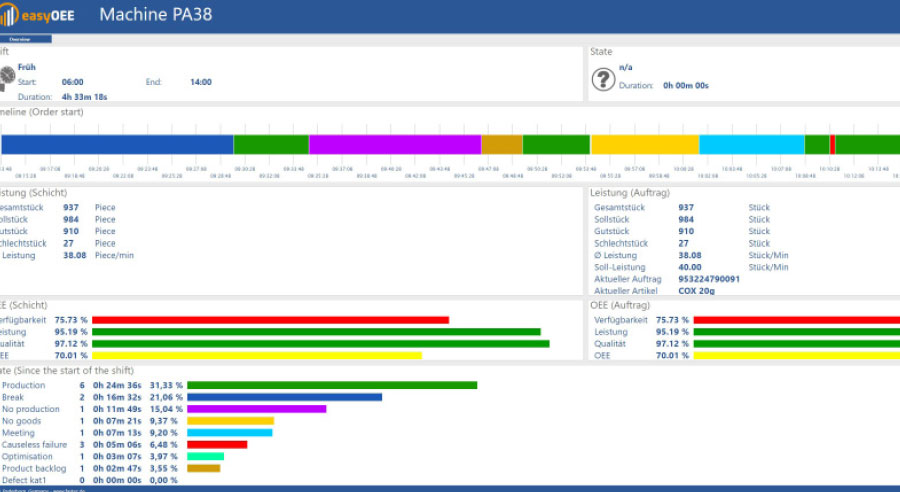 Live overview in the office or on large screens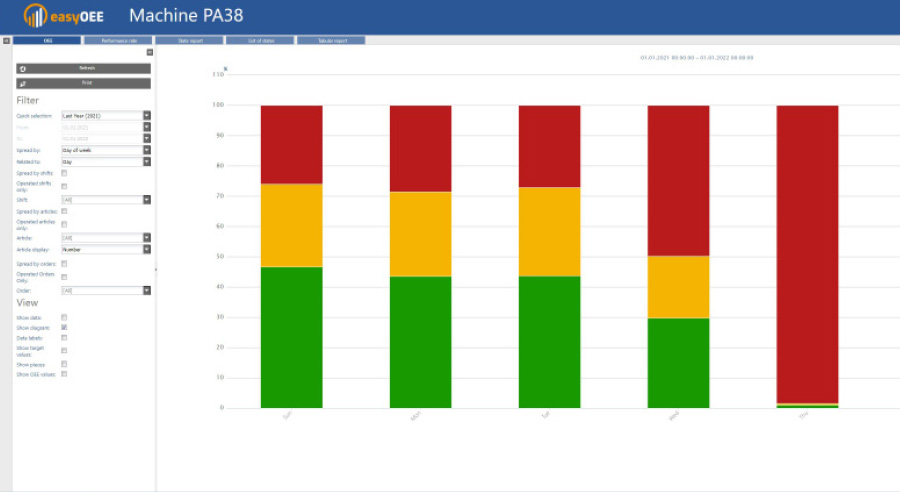 Evaluations for analyzing the recorded data
Detailed potential analysis
With the easyOEE productivity measuring device, the potential of a machine is quickly and easily revealed.
The collected data is analyzed
and initial optimizations to increase productivity are implemented.
Experience with easyOEE justifies investment in the FASTEC 4 PRO MES.
Details on potential analysis with easyOEE
"FASTEC's easyOEE provides the necessary transparency to identify, evaluate and sustainably eliminate recurring sources of interference."
Adrian Mosbacher
Managing Director, FABRY's Food & Snack GmbH & Co.
"The set-up of the easyOEE terminal in advance and installation on site was successfully carried out in a very short time and was almost self-explanatory. The import of the article master data from the ERP system was also possible without any problems and was carried out quickly in order to avoid parallel master data maintenance. Through the additional connection of a simple hand-held scanner, the process data such as item number and process order number are read in by the employee, thus preventing input errors. All in all, a very fast and cost-effective way to tackle and push the topic of OEE in the company"
Marcus Bruns
Group IT Manager, Gustav Berning GmbH & Co. KG
"All of these benefits in addition with the right team led to a 10 % improvement in OEE on this production line."
Dr. Holger Schoen
Environment & Lean-Management, Bausch & Lomb, Berlin
"We didn't know what availabilities and outputs our lines were bringing. That's why we started using the easyOEE productivity measuring device to carry out a status quo analysis on three machines in fabrication. Already in the first month, we were able to increase our OEE value on these three machines by up to 11% thanks to easyOEE. Building on this, the FASTEC 4 PRO MES was introduced, which uncovered further capacity reserves and brought another 10% more OEE in the first year of operation."
Belal Al-Shaibani
Process Manager, MEDICE Arzneimittel Pütter GmbH & Co. KG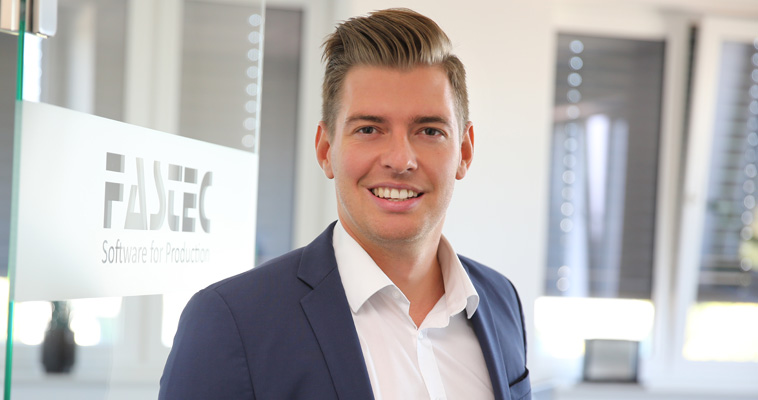 Interested in a potential analysis with easyOEE?
You will receive an easyOEE rental device from us, which you can test intensively in practical use for approx. three months. We only charge you a usage fee for this. If, contrary to expectations, you are not convinced, simply send the device back to us. Interested? Please contact us – we will be happy to advise you personally!
From automotive suppliers to food producers, pharmaceutical companies to toy manufacturers, from highly specialized niche suppliers, to ambitious medium-sized companies to large international corporations – more than 400 customers around the globe trust in Software for Production – made in Paderborn. Among them are: