MES solution FASTEC 4 PRO at  NORMBAU GmbH in Renchen, Schwarzwald.
Feel free to download the complete report.
The MES Solution FASTEC 4 PRO at NORMBAU
Since it was founded in 1954, NORMBAU has developed from a family business to a manufacturer and global provider of high-quality, barrier-free and sanitary equipment series, construction fittings and electronic access control systems. Since December 2013 the company has been part of the Allegion Group.
At NORMBAU, manual data acquisition and evaluations led to an extreme expenditure of time. Manually recorded or estimated rejects served as the basis for quality indicators, which were consequently not very representative. In order to achieve more transparency and to calculate the OEE key figure regularly and accurately, NORMBAU decided as early as 2010 to gradually digitalize production. By 2011, modules of the FASTEC 4 PRO software had already been rolled out across the group.
"With an MES system, we can achieve more transparency, an improved flow of information as well as smoother processes in our company."
Christian Meier
Industrial Engineering, NORMBAU
"In my opinion, there is no other way nowadays than to use digital systems like FASTEC 4 PRO for production optimization. Otherwise, a company would easily fall behind its competitors. FASTEC is the ideal partner for this path."
Harry Mauch
Industrial Engineering Manager, NORMBAU
"Manual data acquisition and evaluation has long been outdated and we are glad to have made an early start on digitalized production. You can always start small somewhere and gradually work the entire way."
Harry Mauch
Industrial Engineering Manager, NORMBAU
Digitization as a journey:
After a 6-month test phase with easyOEE in 2009, NORMBAU decided to digitalize its manufacturing processes with FASTEC 4 PRO in 2010 and rolled it out across the group as early as 2011. Since then, the modular software solution has been expanded step by step up to Detailed Scheduling.
90 % Less Writing Effort and Real-Time Data Are Convincing:
Previously, NORMBAU maintained 1,500 order folders for 1,600 different items manually – a high personnel and time effort that was cost-intensive, inflexible and unclear. All contained documents were digitalized with FASTEC 4 PRO and new content can be entered directly into the database since then. The change to automatic order registration took place quickly. Bar codes generated from the ERP system can now be scanned at the terminal or machine. The View Client of the additional function Monitoring is also in use. The current production status is clearly displayed at all times on large screens in the production area. In particular, workstations, articles, target and actual quantities, OEE, current progress, quality as a percentage and the current status are displayed. An automatic page change is integrated to provide an overview of the entire production.
Optimized Planning as the Key to Success:
Before the introduction of the FASTEC 4 PRO Detailed Scheduling module in 2019, the many planning steps were still done manually. The challenges of the project were high complexity due to quantities of 10 to 20,000 per production order with 10,600 different articles in eleven colors, as well as a large quantity of tools with one or two parts, which can sometimes be produced together, sometimes only separately. Thanks to FASTEC 4 PRO, NORMBAU has a freely configurable tool-tip for each planning order, which outputs order data as well as dates of the order or other information at the click of a button.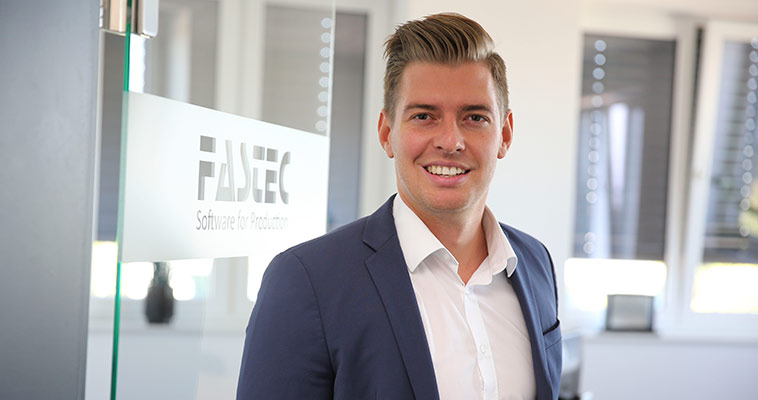 Do You Have Special Requirements for Digital Production Management?
We have got you covered. We provide customized solutions. With us, you benefit from extensive project experience in digital production in various industries. With over 400 customers. Worldwide. Since 1995.
I am interested!
Feel free to contact us without obligation.
From automotive suppliers to food producers, pharmaceutical companies to toy manufacturers, from highly specialized niche suppliers, to ambitious medium-sized companies to large international corporations – more than 400 customers around the globe trust in Software for Production – made in Paderborn. Among them are: