User Report Sartorius Stedim Plastics
Digitalized processes with FASTEC 4 PRO at Sartorius Stedim Plastics GmbH.
Feel free to download the complete report.
The Software Solution FASTEC 4 PRO at Sartorius
Sartorius Stedim Plastics GmbH (formerly toha plast GmbH) in Göttingen has
been an established manufacturer of plastic components for the biotechnology and medical industries for almost 40 years. With around 120 employees,
sterile test systems, skin staplers and way above 120 million injection molded
articles are produced at the Göttingen site at approximately 80 clean room
workstations each year.
After many positive experiences with FASTEC and easyOEE, FASTEC 4 PRO was installed on approximately 30 plastic injection molding machines in two clean rooms.
"The possibility to try out a similar system with the productivity measuring device easyOEE with little effort and costs and thus to get to know FASTEC better contributed to the decision in favor of FASTEC."
Thomas Gerling
Head of Injection Molding, Sartorius Stedim Plastics in Göttingen
"The seamless integration of the maintenance tool with the planning process is of course particularly appealing to us as injection molders. In this way, you can see where the tools are at any time, what their status is and when they will be available for production again after a repair."
Thomas Gerling
Head of Injection Molding, Sartorius Stedim Plastics in Göttingen
"Thanks to the simple system operation, it was accepted by the machine operators very quickly and thus delivered results promptly."
Thomas Gerling
Head of Injection Molding, Sartorius Stedim Plastics in Göttingen
Installation and Commissioning
Sartorius was particularly impressed by the modular I/O system, which could be precisely adapted to the difficult conditions in the clean rooms and thus drastically reduced hardware and wiring costs.
From Test Operation to Irreplaceable Measuring Instrument
Since the determined OEE key figures have to be transmitted to the corporate headquarters on a monthly basis, the system was tested for three months to ensure that the determined values were correct. This phase was also used to make employees aware of the importance of the system and thus increase the quality of the data entered. Since the system was put into productive operation, it has served as an irreplaceable measuring instrument.
The Next Steps With FASTEC 4 PRO
For the future, there are plans to further expand the MES FASTEC 4 PRO. Sartorius is already thinking about using the Detailed Scheduling and Maintenance modules.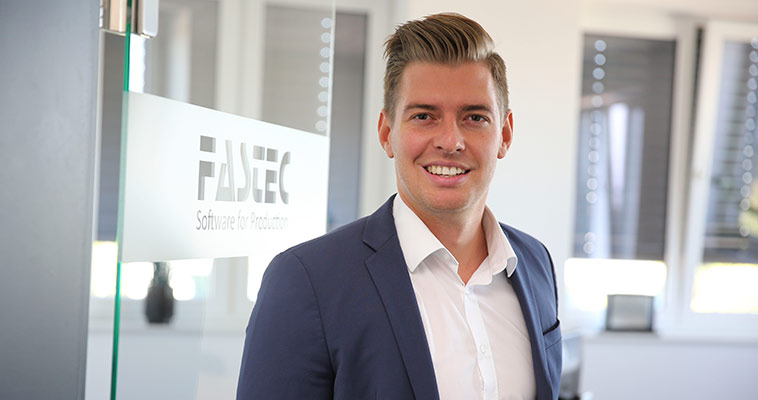 Do You Have Special Requirements for Digital Production Management?
We have got you covered. We provide customized solutions. With us, you benefit from extensive project experience in digital production in various industries. With over 400 customers. Worldwide. Since 1995.
I am interested! Feel free to contact us without obligation.
From automotive suppliers to food producers, pharmaceutical companies to toy manufacturers, from highly specialized niche suppliers, to ambitious medium-sized companies to large international corporations – more than 400 customers around the globe trust in Software for Production – made in Paderborn. Among them are: