Digitalized processes with FASTEC 4 PRO at MEDICE Arzneimittel Pütter GmbH & Co. KG. Feel free to download the complete report.
The Software Solution FASTEC 4 PRO at MEDICE
Founded in 1949, MEDICE Arzneimittel Pütter GmbH & Co. KG is now one of the most successful family-owned pharmaceutical manufacturers in Germany. At the company's headquarters in Iserlohn, Germany, more than 450 employees currently develop, produce and test high-quality pharmaceuticals and medical devices.
After many positive experiences with FASTEC and easyOEE, the decision was made in 2012 to introduce the MDE/BDE system FASTEC 4 PRO.
"Thanks to easyOEE, we were able to increase our OEE value on the three test machines by up to 11% in the very first month."
Belal Al-Shaibani
Process Manager, MEDICE Arzneimittel Pütter GmbH & Co. KG
"We already had good experience with easyOEE and FASTEC. It was therefore logical to also implement the MES system from FASTEC. Especially since we were able to gradually integrate the individual areas of our production due to the modular structure of the FASTEC 4 PRO MES system."
Belal Al-Shaibani
Process Manager, MEDICE Arzneimittel Pütter GmbH & Co. KG
"For us, this transparency led to further reductions in downtime and a high level of acceptance of the system among our employees. Everyone takes a quick look at the large screen to see how things are currently going in production."
Belal Al-Shaibani
Process Manager, MEDICE Arzneimittel Pütter GmbH & Co. KG
Potential for Improvement Thanks to easyOEE
In order to automatically record the machine data of these three machines and to measure productivity, the cost-effective and quick-to-install OEE measuring device easyOEE from the Paderborn IT company FASTEC was introduced. With the help of easyOEE, machine data such as number of pieces, cycle times, scrap rates, downtimes and input from production employees can be automatically recorded and then analyzed by means of evaluations to obtain precise information about the effectiveness of the individual machines.
Downtime Reduction Through Transparency
In the first stage, the rollout was started in the area of assembly and in the packaging area. Here, five machines were integrated and the modules MDA/OEE and production/PDA were licensed. "Thanks to FASTEC 4 PRO, we were able to increase the OEE value by 10% within one year in packaging alone," Belal Al-Shaibani is pleased to say. In addition, the monitoring module of the MES system was used to have an optimal visualization of the current production status on the one hand and to improve the communication between the individual departments on the other hand. This transparency led to further reductions in downtime.
Flexible Module Extensions Possible
For the future, MEDICE plans to integrate even more machines and company divisions into the MES system. In the next steps, the MES system will be expanded to include the module Detailed Scheduling, among other things. This will also ensure that production can be carried out efficiently and with consistently high quality in the future.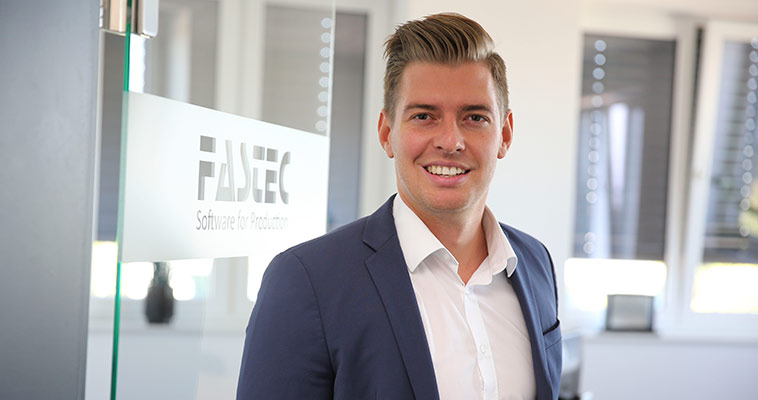 Do You Have Special Requirements for Digital Production Management?
We have got you covered. We provide customized solutions. With us, you benefit from extensive project experience in digital production in various industries. With over 400 customers. Worldwide. Since 1995.
I am interested! Feel free to contact us without obligation.
From automotive suppliers to food producers, pharmaceutical companies to toy manufacturers, from highly specialized niche suppliers, to ambitious medium-sized companies to large international corporations – more than 400 customers around the globe trust in Software for Production – made in Paderborn. Among them are: