Process Data Acquisition – Machine Data in Real Time!
With our additional function Process Data Acquisition you can read out process data of machines and plants in real time, evaluate them transparently and save them permanently in a database.
The Most Important Functions at a Glance
Acquisition, logging and storing of configured process values
Freely configurable time trigger for all process values
Monitoring tolerance and intervention limits and triggering off messages and alarms
Displaying OEE states in the overall display
Immediate availability of graphical and tabular evaluations at the push of a button
Printing and data export to Excel
Benefits for Your Corporate Success
Monitoring the configured process values permanently in search of deviations
Permanently storing all process data in a database
Convenient evaluations including time filters, shift filters and article filters even for longer periods of time in graphical and tabular form
Reliable documentation of processes in the form of protocols, log books and diagrams
Additional Function Process Data Acquisition: In Detail
Would You Like to Get to Know Our MES Modules and Reference Solutions?
Information about out modular software solution FASTEC 4 PRO, eight-part whitepaper series "MES and Industry 4.0," user reports …
Our MES Modules – Custom-Fit With a Central Database
Diverse requirements – one solution: Building on the MES basic module, all FASTEC 4 PRO modules can be combined individually and tailored to your needs. The individual MES modules access a common and uniform database. In this way you always have consistent data – there are no interfaces
between the modules and there is no redundant data stored. Due to the modular structure, a step-by-step and demand-oriented implementation of the software modules up to a digitalization of all areas of your entire production at one or more locations is possible.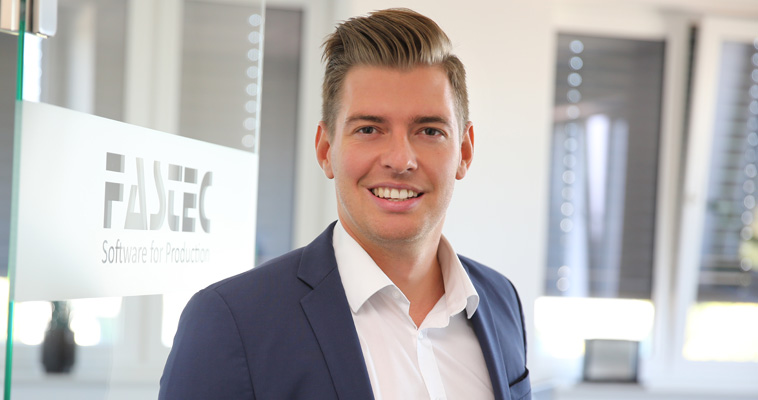 Are You Interested In or Have Questions About Solutions for Your Company?
Please do not hesitate to contact us for information only and without obligation – we will be pleased to advise you! Profit from our extensive project experience in digital manufacturing in various industries. With over 400 customers. Worldwide. Since 1995.
From automotive suppliers to food producers, pharmaceutical companies to toy manufacturers, from highly specialized niche suppliers, to ambitious medium-sized companies to large international corporations – more than 400 customers around the globe trust in Software for Production – made in Paderborn. Among them are: