Mobile Client – the Ideal Addition to the Additional Function Alerting
Our app is the ideal addition to the additional function alerting. You receive information about all production events anytime and anywhere – reliable, complete, freely configurable.
The Most Important Functions at a Glance
Consistent mobile monitoring of important data and events, e.g. statuses, orders, produced or processed quantities
Easy and individual configuration of important alarm events, e.g. technical faults, shortage of materials, excessive scrap production, exceeding or falling below the default values
Detailed push notification including information on source, time, duration of the status as well as an optional free text
Multi-level escalation management
Freely configurable definition of message chains
Complete logging and acknowledgement of all alarm messages
Benefits for Your Corporate Success
The entire production at a glance – with smartphone and tablet
Immediate response to problems, disturbances, interruptions and delays in the production process
Continuous monitoring of production even in unmanned ghost shifts and on weekends
Reduction of downtimes and therefore higher productivity
Additional Function Mobile Client: In Detail
The Mobile Client app is the ideal extension to your Alerting module. Based on FASTEC 4 PRO, real-time data for the mobile monitoring is obtained and subsequently visualized in your smartphone or tablet app. This means up-to-date information about the condition, duration of the state, order, processed quantities, total quantities, scrap parts or good parts are always with you.
In FASTEC 4 PRO you configure the display of the app the way you want it to be displayed to the different groups of users. In this way, you can avoid that machine operators from hall 1 is informed about downtimes in hall 3, for example. The configuration of the Mobile Client gives you extensive options for mapping the special requirements of the user, be it push messages for your production manager or non-time-critical information for your management. In order to process the alarm messages, FASTEC 4 PRO simultaneously creates a log for the time at which the message was sent and an acknowledgement by the recipient. If the recipient does not respond to the alarm message within a certain period of time, the escalation management in FASTEC 4 PRO alerts other users according to your specifications. This guarantees that the reason for the alarm can be eliminated as quickly as possible.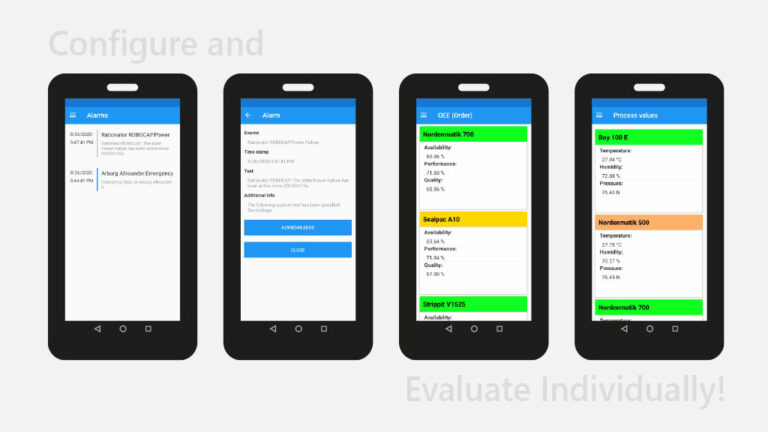 Our MES Modules – Custom-Fit With a Central Database
Diverse requirements – one solution: Building on the MES basic module, all FASTEC 4 PRO modules can be combined individually and tailored to your needs. The individual MES modules access a common and uniform database. In this way you always have consistent data – there are no interfaces between the
modules and there is no redundant data stored. Due to the modular structure, a step-by-step and demand-oriented implementation of the software modules up to a digitalization of all areas of your entire production at one or more locations is possible.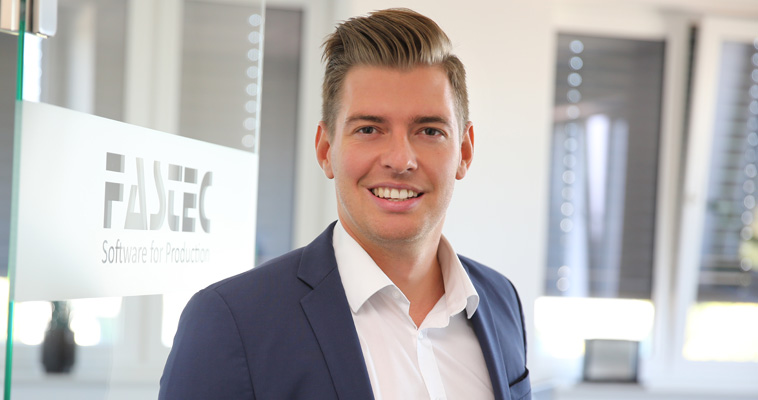 Are You Interested in or Have Questions About Solutions for Your Company?
Please do not hesitate to contact us for information only and without obligation – we will be pleased to advise you! Profit from our extensive project experience in digital manufacturing in various industries. With over 400 customers. Worldwide. Since 1995.
From automotive suppliers to food producers, pharmaceutical companies to toy manufacturers, from highly specialized niche suppliers, to ambitious medium-sized companies to large international corporations – more than 400 customers around the globe trust in Software for Production – made in Paderborn. Among them are: