Efficiency thanks to concrete data through FASTEC 4 PRO at GREENoneTEC. Feel free to download the complete report.
The Software Solution FASTEC 4 PRO at GREENoneTEC
With its headquarters in Austria, GREENoneTEC is a global leader in the development and production of solar systems.
The key success factors are "commitment and customer orientation," which are still deeply rooted in the key principles of the company today.
In order to further expand its successful market position, the Austrian company in St. Veit a.d. Glan decided in 2008 to introduce an MES solution in order to create more transparency and increase productivity in the long term.
Industry: Solar Industry
In use: Software Solution FASTEC 4 PRO with the modules Machine Data Acquisition and Production Data Acquisition
Interfaces: Access to data from PLC coupling via standard S7 interface
Connected machines: Laser welding plants, ultrasonic welding plants, fully automated brazing stations, meander bending machine, copper tube forming presses, partially automated production plant and collector production lines
"The company can record an overall increase in productivity of 10% – while simultaneously reducing downtimes by 50%."
Heinz Rankl
Head of Operations and Supply Chain, GREENoneTEC Solarindustrie GmbH
"All of a sudden, we had an unprecedented level of transparency thanks to concrete data."
Robert Gebenetter
Plant Manager, GREENoneTEC Solarindustrie GmbH
Optimize Production Efficiency
The requirements for an MES solution at GREENoneTEC have changed: The primary objective of introducing an MES solution was to ensure absolutely efficient production at the lowest possible cost. It was also important to adequately counter the strong competitive pressure from China.
FASTEC as MES Partner
With specifications such as increasing productivity by reducing plant downtimes and set-up times, exact recording of activities by duration and number of employees for the incentive wage model used, as well as improvement of post-calculation through target and actual comparison, GREENoneTEC decided in favor of FASTEC as its MES partner. The individual adaptation of the standard software FASTEC 4 PRO to individual production processes was convincing.
Successful Machine Connection
Using a standard S7 interface, FASTEC was able to access the required data in the control PLCs wasily and without any problems. The successful connection of the laser machines to FASTEC 4 PRO was decisive for the further progress of the project. Due to the positive results achieved, the system was extended to all areas of production (absorber production, collector assembly and the entire prefabrication) over the course of approximately three years.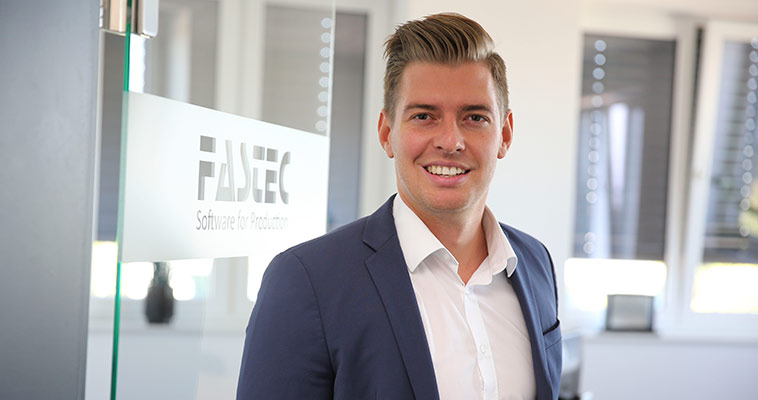 Do You Have Special Requirements for Digital Production Management?
We have got you covered. We provide customized solutions. With us, you benefit from extensive project experience in digital production in various industries. With over 400 customers. Worldwide. Since 1995.
I am interested! Feel free to contact us without obligation.
From automotive suppliers to 
food producers
, 
pharmaceutical companies
 to toy manufacturers, from highly specialized 
niche suppliers
, to ambitious medium-sized companies to large international corporations – more than 400 customers around the globe trust in Software for Production – made in Paderborn. Among them are: