MES solution FASTEC 4 PRO at the Emil Frei GmbH & Co. KG in Bräulingen.
Feel free to download the complete report.
The FASTEC 4 PRO Software Solution at Emil Frei GmbH & Co. KG
This year, Emil Frei GmbH & Co. KG (short: FreiLacke), a family business from the Black Forest, celebrates its 90th anniversary. As a leading supplier in system coatings in Europe with 500 employees and an export share of 40 %, the company faces the constant challenge of maintaining its central strengths of continuity, quality and competence.
The modular MES solution FASTEC 4 PRO has been supporting liquid paint production since 2013.
Interfaces: To the ERP system dibac, process control system AZO Kastor, time recording system ZEUS
Connected machines: Dissolvers, mills, mixers
"Thanks to the planning tool, we were able to increase our delivery reliability for our liquid coatings to 97.5 % within just 1.5 years."
Roland Bäurer
Authorized Signatory and Head of Materials Management, Emil Frei GmbH & Co. KG
A thoroughly positive balance with FASTEC 4 PRO
With the help of a fully automatic planning module of the MES FASTEC 4 PRO, the Emil Frei GmbH und Co. KG was able to achieve more transparency, increased production output and binding statements on production and delivery dates. Today, FreiLacke benefits from these improvements in production, logistics, controlling and sales. However, the project has its origin in planning.
The objective: More efficient production planning and more efficient transparency
Right at the start of the MES project, there were other specific requirements that the MES had to meet: Minimizing set-up and cleaning times, recognizing production bottlenecks and illustrating their effects, taking into account staff availability, plant capacity and working time models, as well as including plant maintenance and repairs in the planning.
FreiLacke decided in favor of FASTEC 4 PRO for the new MES, because it is possible to exactly map the necessary planning rules and processes thanks to the high flexibility and performance of the planning module.
Set-up rules determine the planning
The planning horizon for liquid coating production at FreiLacke is more than four weeks and includes over 300 production orders, which in turn can include up to five working operations. Fully automatic scheduling takes place on approximately 90 workstations and considers set-up times, deadlines, shifts etc. Due to the color changes, the process changeover or cleaning of a machine is subject to greatly varying set-up times that must be taken into account. The visible result of the automatic detailed planning is displayed in a Gantt diagram. On a timeline, the fully automatically scheduled work processes are displayed here, distributed to the individual workstations.
Increasing production output and high schedule reliability
Increased efficiency through planning tool: At FreiLacke, the production output depends on many different factors, such as the batch size and the proportion of large-batch production in relation to total production. Thanks to the use of the planning tool and the resulting increase in efficiency, it was possible to gradually increase production output. Due to the higher level of transparency, necessary capacity adjustments during periods of strong growth can be taken into account early on.
"The use of the planning tool from FASTEC ensures a significant improvement in performance, especially with regard to delivery date reliability." Roland Bäurer, Authorized Signatory and Division Manager at FreiLacke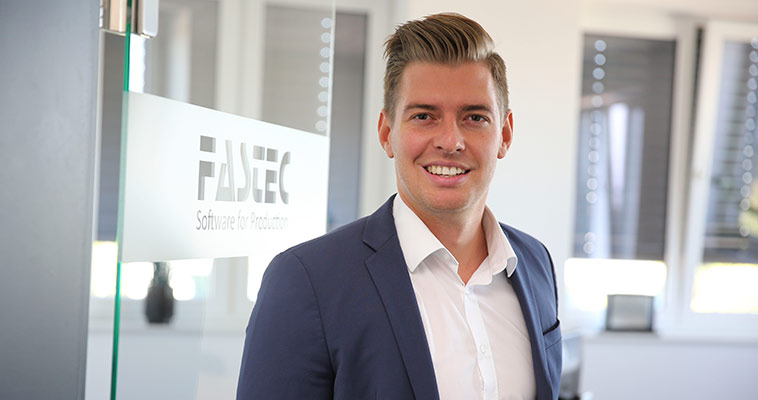 Do You Have Special Requirements for Digital Production Management?
We have got you covered. We provide customized solutions. With us, you benefit from extensive project experience in digital production in various industries. With over 400 customers. Worldwide. Since 1995.
I am interested!
Feel free to contact us without obligation.
From automotive suppliers to food producers, pharmaceutical companies to toy manufacturers, from highly specialized niche suppliers, to ambitious medium-sized companies to large international corporations – more than 400 customers around the globe trust in Software for Production – made in Paderborn. Among them are: