Document Display – Always Stay on Top of Things
All required production documents at hand immediately – order-related and directly at the terminal.
The Most Important Functions at a Glance
Paperless display of production-related documents directly at the production terminal
Display of working and testing instructions, photos, drawings etc. with reference to the order and working operation
Configurable access level: Everything, only current order/article, only current working operation
Viewer for displaying various formats including web links
Predictive display of the next working step/order
Comfortable operation by touch, including zoom function
Benefits for Your Corporate Success
Ensuring smooth processes by directing employees during

complex set-up and assembly processes
extensive test procedures
manufacturing products with a high number of variations
autonomous maintenance orders

Access up-to-date information at the workplace at all times – no time wasted searching for misplaced papers or errors due to outdated or illegible drawings
Increased flexibility thanks to faster provision of information
Compliance with quality standards through reduced error rates
Training new employees quickly without additional training efforts
Additional Function Document Display: In Detail
With the additional function Document Display, you can manage all relevant information for production, assembly or maintenance in a paperless manner, such as working and testing instructions, photos and drawings. This reduces time loss by picking up or searching for documents as well as the probability of reading errors and ultimately, scrap resulting from production errors. Your production employees receive all information transmitted directly to the workplace. This particularly pays off in context of activities requiring information to a great extent as well as complex working steps. New employees can be trained quickly, comprehensively and safely thanks to the FASTEC 4 PRO additional function Document Display.
Make use of the advantages offered by the Document Display and get automated support for complex set-up and assembly processes, the production of small batches, productions with a high number of varieties as well as for extensive testing processes.
All common types of image documents such as JPG, BMP, TIF and PNG are supported. Furthermore, a PDF viewer is integrated, which allows you to view PDF documents without installing additional software. You can save a wide variety of documents – be it photos, technical drawings, instructions, etc. You can store the documents workplace-related as well as related to the working operation.
Would You Like to Get to Know Our MES Modules and Reference Solutions?
Information about out modular software solution FASTEC 4 PRO, eight-part whitepaper series "MES and Industry 4.0," user reports …
Our MES Modules – Custom-Fit With a Central Database
Diverse requirements – one solution: Building on the MES basic module, all FASTEC 4 PRO modules can be combined individually and tailored to your needs. The individual MES modules access a common and uniform database. In this way you always have consistent data – there are no interfaces
between the modules and there is no redundant data stored. Due to the modular structure, a step-by-step and demand-oriented implementation of the software modules up to a digitalization of all areas of your entire production at one or more locations is possible.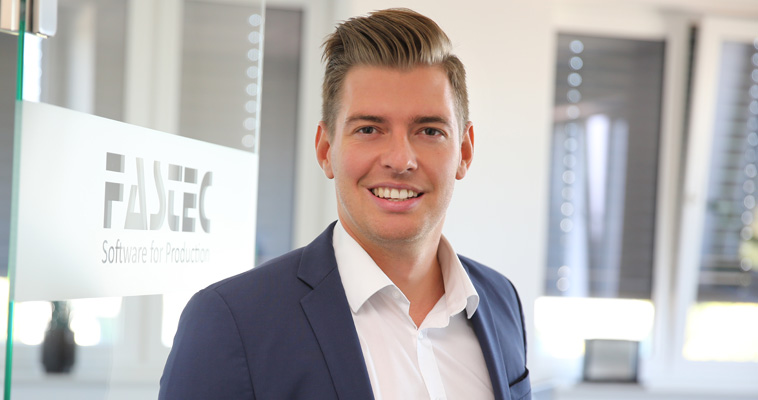 Are You Interested in or Have Questions About Solutions for Your Company?
Please do not hesitate to contact us for information only and without obligation – we will be pleased to advise you! Profit from our extensive project experience in digital manufacturing in various industries. With over 400 customers. Worldwide. Since 1995.
From automotive suppliers to food producers, pharmaceutical companies to toy manufacturers, from highly specialized niche suppliers, to ambitious medium-sized companies to large international corporations – more than 400 customers around the globe trust in Software for Production – made in Paderborn. Among them are: