User Report Eisengiesserei Baumgarte
MES solution FASTEC 4 PRO at Eisengiesserei Baumgarte GmbH in Bielefeld, Germany.
Feel free to download the complete report
Die Softwarelösung FASTEC 4 PRO bei der Eisengiesserei Baumgarte
Eisengiesserei Baumgarte is one of the largest German foundries with three moulding plants and a wide range of references in very different industries. For many decades, the company has stood for sophisticated, modern casting technology, highest quality and future-oriented technology. The iron foundry has committed itself to maintaining its lead in the future.
A pivotal step into this direction was the implementation of the MES FASTEC 4 PRO.
"With an MES system, we can achieve more transparency, an improved flow of information as well as smoother processes in our company."
Volker Spruch
Head of Technical Controlling, Eisengiesserei Baumgarte GmbH
Smooth communication between MES and ERP system
At Eisengiesserei Baumgarte, 230 employees are currently working on state-of-the-art production facilities on a production area of 20,000 m². Around 30,000 tons of castings are cast and processed here annually.
Everything from a single source thanks to the Manufacturing Execution System
The introduction of an MES was an important step towards sustainability, performance and the future for the company Eisengiesserei Baumgarte. Volker Spruch, Head of Technical Controlling at Eisengiesserei Baumgarte and MES project manager, explains: "With an MES, we can react more efficiently to changing market conditions and implement the increasing customer requirements for our castings while maintaining the same high quality. With the MES we always have up-to-date performances and therefore cost data."
Start and introduction of the MES project
At the end of 2010, the go-ahead was given for the implementation of the MES solution FASTEC 4 PRO. The module Machine Data Acquisition (MDA) was implemented in two core shooters as a pilot installation. Thanks to the clearly defined requirements for the MES, this module was put into practice quickly and easily. As early as spring 2011, 6 months after the pilot installation, the system was expanded to include the remaining 12 machines in the core shop. In August of the same year, the three molding plants at Eisengiesserei Baumgarte followed suit. Two of the molding lines were connected "conventionally" via FASTEC I/O modules, another one was connected via a special web interface based on XML.
"Thanks to FASTEC 4 PRO, we have access to immediately usable data in real time. This means that we can carry out audits at any time within 5 minutes." Eckhard Winter, Manager, Eisengiesserei Baumgarte GmbH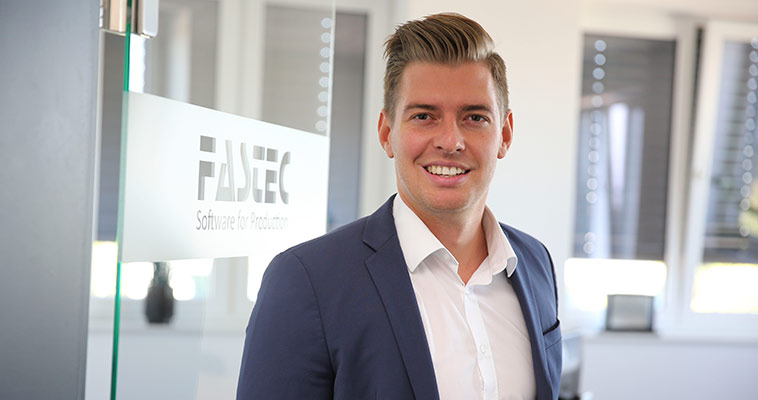 Do You Have Special Requirements for Digital Production Management?
We have got you covered. We provide customized solutions. With us, you benefit from extensive project experience in digital production in various industries. With over 400 customers. Worldwide. Since 1995.
I am interested!
Feel free to contact us without obligation.